Need hands on control panel service?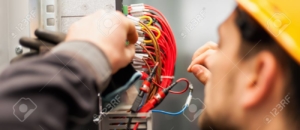 Even the best panels eventually need some work performed. Did an industrial machine stop working and the manufacturer is out of business? Are you having a problem with some random panel at your business and you're not sure who made it? We can resolve those issues too.
Different problems call for different technical specialists. EG has multiple field professionals with "smart hands" available with their areas of expertise. Most onsite service is performed in Florida and Georgia. EG Controls provides hands on services the New England area and states around the Gulf.
Types of field services EG Controls provides:
Industrial electrical work
Panel installation and start up
Fabrication and design
Cellular communications studies
Drone telemetry surveys
UL panel pre-evaluation*
Drawing creation from an existing panel
Electronic controller troubleshooting / replacement
Instrumentation troubleshooting / replacement
VFD and soft start configuration / replacement
Automation services including PLC, HMI and SCADA programming
Scheduled or emergency service is available 7 days a week. Call us at 904-292-0110 to get a field service technician on the way.
If you have a panel that was built by EG Controls, EG Pump Controls or Electromate Corporation, we keep extensive records and programming files of our panels all the way back to the 1980's. Older panels may have limited information or require some research in our records. Scheduled phone based or remote technical support is available for panels built by EG Controls.
*Full UL evaluation and adding a UL stamp to an existing panel cannot be performed in the field.